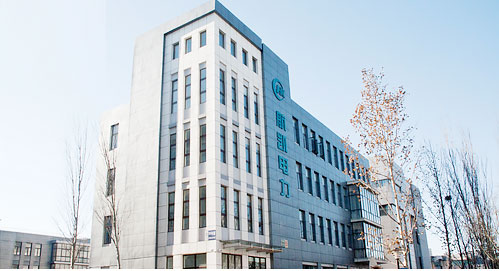 Founded in 2004, Beijing Hangkai Electric Co., Ltd. has been committed to developing innovative silicone rubber coating materials and engineering application solutions for power system, and has become a reliable power system solution provider, covering R&D, production, sales and application of RTV silicone rubber coating materials. In May 2015, Hangkai was listed on the National Equities Exchange and Quotations (NEEQ) successfully, with stock name of Hangkai Power, and stock code of 832477. And with its three years of compound growth rate over 50%, the Company ranked among the innovation layer of NEEQ in 2016.
Headquartered in Haidian, Beijing, Hangkai has two production bases in Tongzhou, Beijing and Binhai New Area, Tianjin, respectively, covering a total area of 11500 square meters, with 380 employees. In the meanwhile, to satisfy customers' demand better, 12 branches have been established in Heilongjiang, Shandong, Hebei, Jiangsu, Shaanxi, Ningxia, Hubei, Sichuan, Zhejiang, Guangdong, Hainan and Pakistan. The Company has also been actively expanding oversea market. Up till now, our RTV silicone rubber high voltage insulator coating material and application service have been exported to Pakistan, Brazil, Peru, Angola, Spain, and other countries. A compound workshop has been established in Karachi, Pakistan, with a covering area of 1000 square meters and a daily application capacity of 5000 pieces of insulators.
Hangkai always adheres to technology innovation. We have been cooperating closely with Institute of Chemistry of Chinese Academy of Sciences, Beijing University of Chemical Technology, North China Electric Power University, Xi'an Jiaotong University, and other scientific research institutions. 23 invention patents and 13 software copyright certificates have been awarded for our self-developed RTV silicone rubber high voltage insulator coating material and dip coating process. Hangkai has also gained a lot of honors and awards for its innovative products and services.