Henan 1000kV Changnan, Nanjing I line project successfully completed
Time : 2019-01-24 15:47Hits : 3550
On October 13,2015, Construction team of Hangkai came to Henan 1000 kV Changnan, Nanjing I line engineering site, in the face of the highest voltage level transmission line in China, the company engineering manager and project manager Mr.Song carefully organized and led, overcome high tower height, tower double loop, tight timeline requirements and other adverse factors,efficiently and quickly completed the construction task in 9 days.
In order to achieve the successful implementation of the project, the construction team had made a lot of preparations in the early stage, and actively communicated with Party A about the tower base situation, agricultural compensation coordination, spare vehicles, construction requirements and other details, laying a good foundation for the rapid progress of the later project.
During the construction process, strictly adhering to the management concept of "military management, standardized operation". Before the construction every day, the staff gathered to make a confession and swear an oath, which effectively ensured the strict management of the site, and was well received by Party A. The construction staff carried forward the spirit of not being afraid of hardship and fatigue, and actively responded to the difficulty caused by the tower height of more than 100 meters, and at the same time set the record for the amount of work and material used by a single person in a single day in our company's history.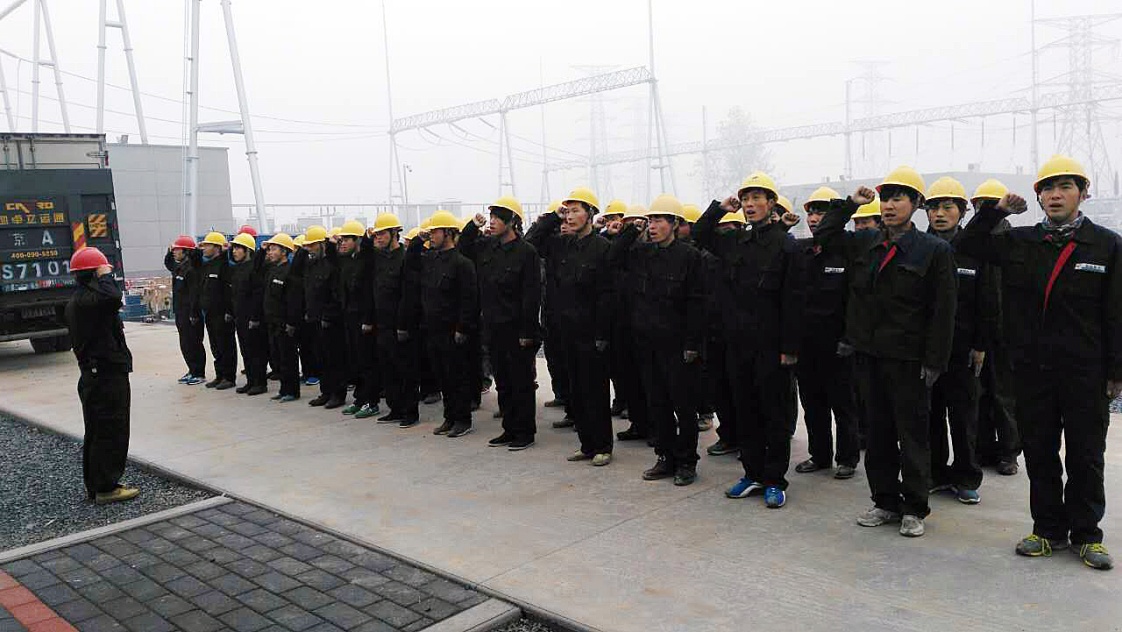 Employee oath
Hangkai always pays attention to the project quality and safety control, strictly controls the site safety and quality requirements, safety helmet and safety belt use norms, clears hierarchical management and responsibility to the person by position, to ensure that everyone in the work follow the process, no idle work phenomenon and no safety accidents in the project.
At the same time, in response to the company's "96 innovation series of projects", the construction team actively promoted the implementation of standards and specifications, and strengthened the innovation of standardized, modern and process construction management mode, each project team adopted the Wechat to report the construction amount, dosage and tower base photos, realizing the real-time and dynamic whole-process management of construction.
The successful completion of the Henan 1000kV Changnan, Nanjing I line project, fully reflects the construction team of Hangkai is a "dare to fight hard", "technical excellent" professional team and a trustworthy partner!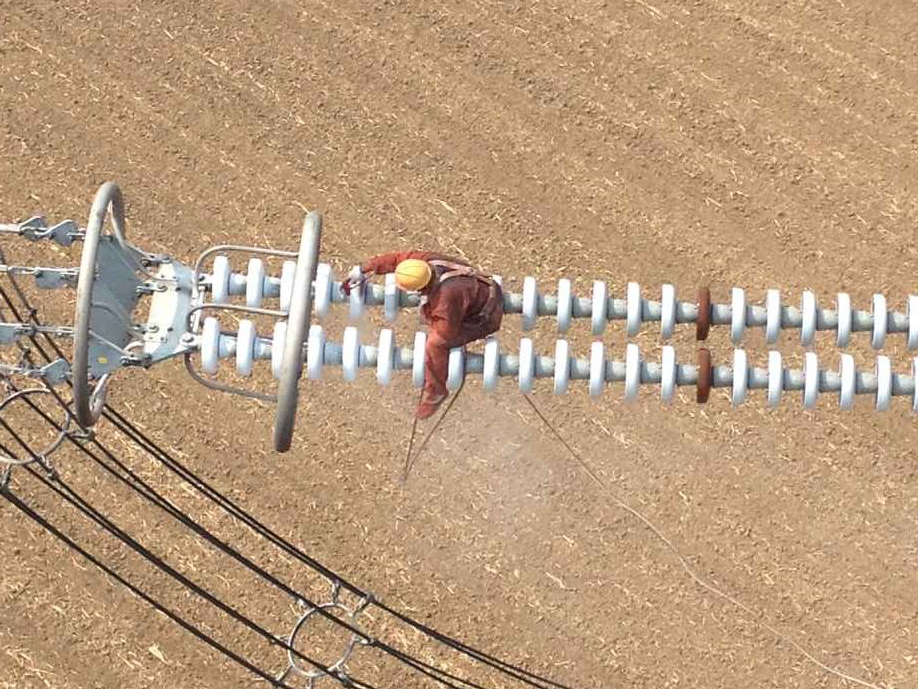 Spraying at site